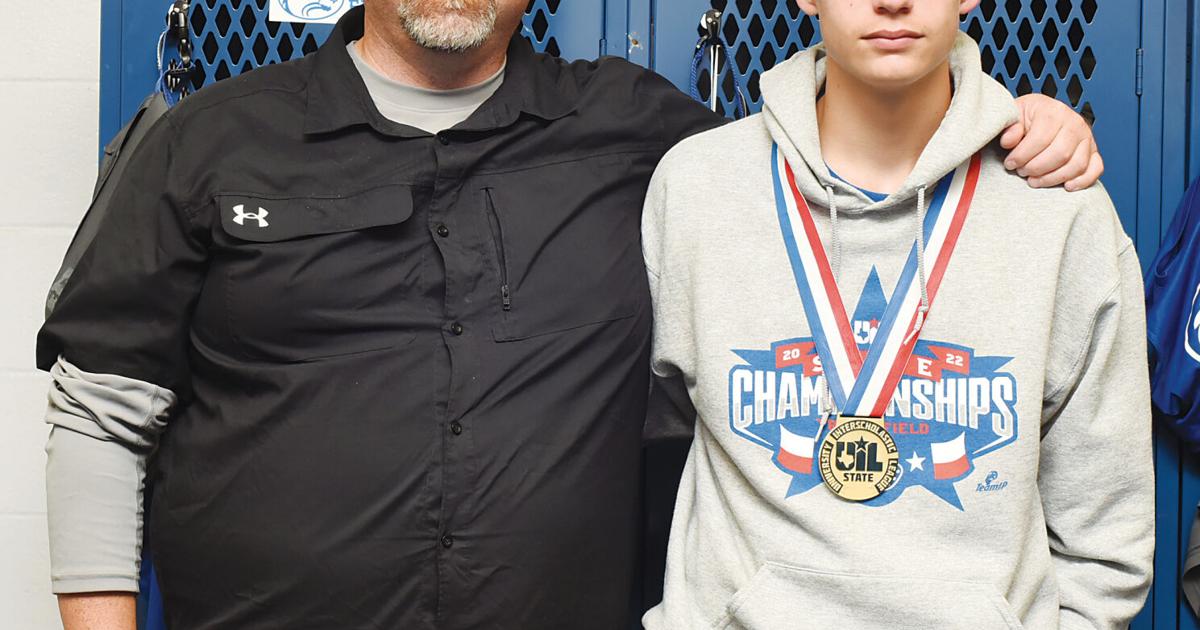 Wolfe City state champion focuses on running | Sports
WOLFE CITY — Tobin Thurman knew his son was serious about running when Caden decided in eighth grade to drop all other sports and focus solely on this sport.
"When he came to me and said, 'I don't want to play football and I want to run,' I was surprised," Tobin said. "I was a footballer. It kind of defeated me a bit.
"He's always been athletic," said Tobin, who now coaches women's cross country, track and field and volleyball at Wolfe City. "He was always into football, baseball, basketball and track and field. He did it all. He discovered a passion for cross-country and running. He has since trained to be the best he can be.
Caden Thurman's focus on running helped the Wolfe City sophomore win a Class 2A state title in the 1,600 meters last weekend at the University Interscholastic League Athletics Championships in Austin. Thomas won in 4 minutes, 22.00 seconds. His time was a school record and the fastest ever run by a Hunt County high school runner. It was also the fourth fastest time by a 2A runner at the state meet.
He became the third athlete from Wolfe City to win a national track and field title. Andrea Fuller won the women's triple jump title in 1979. James King won the 200 meters at State in 2008.
"It was a lot of fun," Caden said. "It was a bit nerve-wracking at first. Once I crossed the line, it was great.
Caden's quick time is worth noting because he still has two years left in high school and because he had been battling a case of bronchitis by the time of the state meet.
"I was still recovering," he said. "I was taking medication that day. I'm better."
Thurman raced in third place behind Caleb Lengefeld of Hamilton and Abraham Morales of Brackettville Brackett through the first three laps. These two runners had gone first and second in the 3200 meter race earlier in the day.
Thurman passed both riders on the final lap to win by more than a second over Lengfeld. Morales finished five seconds behind in third place.
When he looked at his time on the Mike A. Myers Stadium scoreboard, Thurman was a little surprised.
"4:22? We're running so fast?
The weather did not surprise his father.
"I know it can go 4:15," Tobin Thurman said. "He has a lot of potential to go faster. It has a lot to do with his attitude. He's a very, very self-aware runner.
Caden ran about 50-55 miles a week while training in track and field.
"In cross country I go 60-65-70," he said.
Caden was second to Morales at the national cross country meet in the fall, clocking 16:20.6.
What are his goals for the future?
"Earn even more state titles. Winning cross country state I haven't done yet. Break state records. I want to break the state mile record, maybe the state 2 mile record. Definitely the cross country record and good college deals. Maybe go (NCAA) Division I."
The 2A 1600 record is definitely within reach. Thurman ran within 10 seconds of the 2A record of 4:13.84 set in 1975 by Ricardo Marquez of Sanderson.
He also has goals beyond high school.
"I hope I will have a real successful career in college and turn pro. Maybe make the Olympic team one day.
He will race against some of the nation's top high school runners at the Garmin RunningLane National Championships May 27-28 in Huntsville, Alabama.