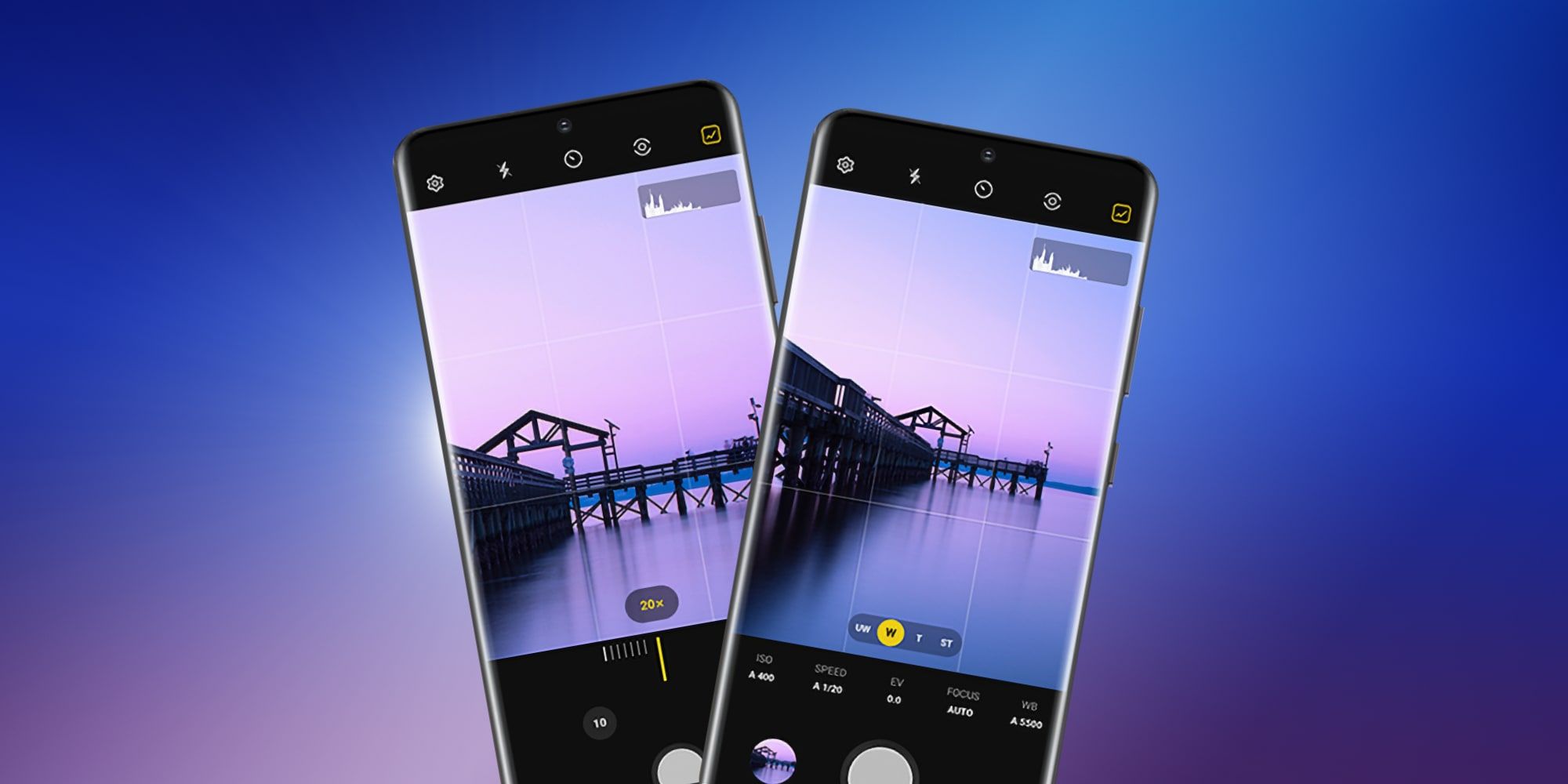 Which Samsung phones will get the Expert Raw Camera app, and when?
Samsung has confirmed which Galaxy phones will benefit from the advanced image processing power of its Expert Raw camera app, and when it will be available.
Samsung Galaxy S22 has great new cameras and they will be even better at photography thanks to the new Expert Raw camera app. This new app was available for beta testing last year and has proven to be a powerful solution for capturing more colorful photos. Now, Samsung has revealed which of the older Samsung Galaxy phones will have access to this advanced photography app.
Samsung is well known for pushing the boundaries of technology with advanced designs featuring camera arrays capable of delivering great quality photos in almost any condition. In 2020, camera advancements have also accelerated at a rapid pace. Samsung's Galaxy S10 featured three rear cameras, but the telephoto lens only offered two times zoom. This increased to four times with the Galaxy S20 Ultra and reached up to 10 times optical zoom with the S21 Ultra.
Related: Galaxy S22 Vs. Galaxy S21: Should you upgrade to Samsung's latest phone?
There are more details that impact smartphone photography than zoom range and Samsung knows that too. What happens to the image that comes from the advanced image sensors can determine whether it's a perfect capture of the moment or something that only deserves a fleeting social media post. With the new Samsung Expert Raw Camera App, it becomes possible to get the best possible quality from a Galaxy smartphone. This app is in beta testing but became available for Galaxy S22 series on February 22, 2022. In the Samsung Community Forumsarrival dates and compatibility have been shared for other Samsung Galaxy phones.
Galaxy phones go raw expert
Samsung's Expert Raw Camera app brings advanced processing similar to Apple's ProRaw format and surpasses ProRaw in bits per color, allowing for even more subtle gradations of skies, flowers and skin tones. Samsung has made it clear that only a few of the newer models will be powerful enough to handle this advanced processing. Now Samsung has an official list which gives models and release dates. Naturally, the Galaxy S22 series gets it first. Expert Raw will also be available for the Galaxy S21 Ultra in early March and for Samsung's Galaxy Z Fold 3 on April 22, 2022. Select older models will also be compatible with the expected Galaxy S20, Note 20, and Galaxy Z Fold 2. to access it during the first half of 2022.
Samsung notes that the 64-megapixel telephoto lenses of the Galaxy S21, S21+, S20, S20+ and Note 20 are not compatible. The reason given is that Expert RAW requires at least 2x optical zoom magnification and Bayer RAW output at that magnification. These older models have 1.1x optical zoom, offering hybrid zoom in photos, which means the processing available in the Expert Raw Camera app is not compatible. The best results will come from Samsung Galaxy S22but each compatible model will produce better photos with Expert Raw.
Next: Does the Samsung Galaxy S22 need a case?
Source: Samsung, Galaxy Store
Truth social app: what is the social network and how to register?
About the Author