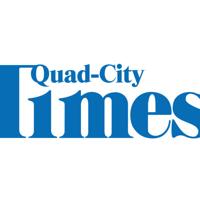 What's Happening in Bettendorf, LeClaire, Pleasant Valley and Riverdale | Bettendorf
[ad_1]
Not all holiday items can be recycled. Items such as plastic bags and films, styrofoam, wrapping paper, bows, ribbons and artificial Christmases should not be placed in curbside recycling or drop-off containers.
A list of drop-off points can be found by visiting www.wastecom.com. For more information on recycling, call 563-386-9575.
Bereskin Gallery Presents New Holiday Exhibition
Recently, the Bereskin Gallery and the Bettendorf Academy of Fine Arts opened a new holiday exhibition. "Color Your Christmas," featuring works by 45 local artists, will be on display until January 6 in the gallery located at 2967 State St.
With a winter theme, the new show will feature all styles of art, including photography, painting, sculpture, ceramics, jewelry and glass.
Works of art are also available for purchase.
The gallery is open from 10 a.m. to 5.30 p.m. Tuesday to Friday and from 10 a.m. to 4 p.m. on Saturday. For more information, visit bereskinartgallery.com.
The library offers a free virtual concert throughout the month of December
The Bettendorf Public Library will provide the perfect lunch accompaniment with a virtual concert. Throughout the month of December, the library will host the popular Brown Bag Lunch series on the library's YouTube channel.
[ad_2]