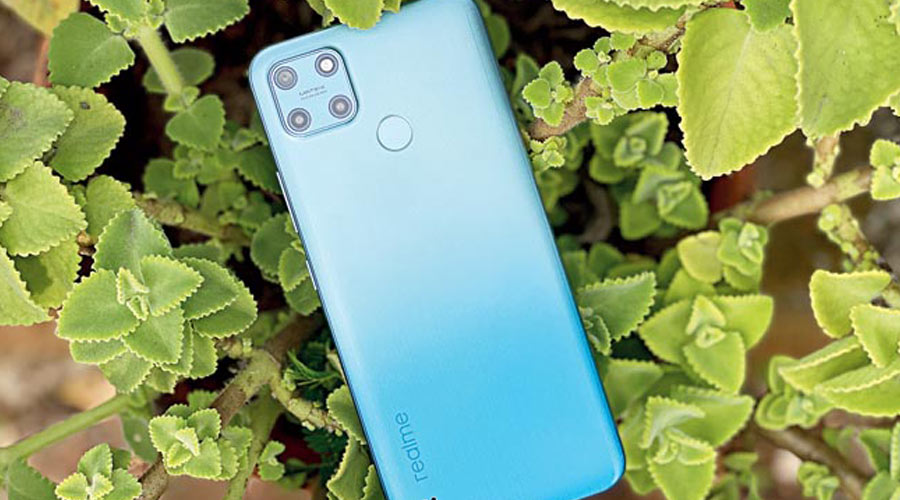 Realme C25Y – a phone that promises some features and offers
[ad_1]
It's a fairly simple device that has its unique audience
---
|



Posted on 12.11.21, 00:56 AM
---
My friend for over three decades has long been a fan of cheap second phones. He doesn't give much importance to dual-SIM slots, and rarely pulls out his other phone – a flagship device – in the office, nor does he share the number attached to it. What he wants from his secondary phone is a decent display, an agile processor for handling social media and web tasks, an average to good camera, and excellent battery life. Then there are people like my dad, who has three activities every two hours – checking his WhatsApp, scrolling through videos on Facebook, and watching old music videos on YouTube. He doesn't care about the camera because his DSLR is his life. There are a lot of these people around us, people who would love a simple phone for everyday activities, something like Realme C25Y, which we have been using for a long time.
Perhaps the biggest feature of the phone is its 5,000mAh battery, which easily lasts a few days, and comes with a not-so-demanding processor (UNISOC T618). It can handle games at acceptable frame rates but don't expect anything fancy with apps juggling well in the background.
The camera is a simple 50MP primary lens with 2MP each of macro and B&W snappers. Photos are decent and photos taken in daylight are acceptable while night mode is not much to say. Video recording is limited to 1080p @ 30fps. As for the screen, it is a 6.5 inch large LCD screen on which you can easily enjoy YouTube and Facebook Watch videos, taking full advantage of the speaker which can be quite noisy.
If this all sounds simple, you are right. It's a pretty straightforward device (with the exception of bloatware), which has its unique audience. These are also slightly rough people on the phone, which in this case rock a plastic back panel that prevents scratches. The Realme C25Y (Rs 10,999) promises a few features and delivers.
[ad_2]