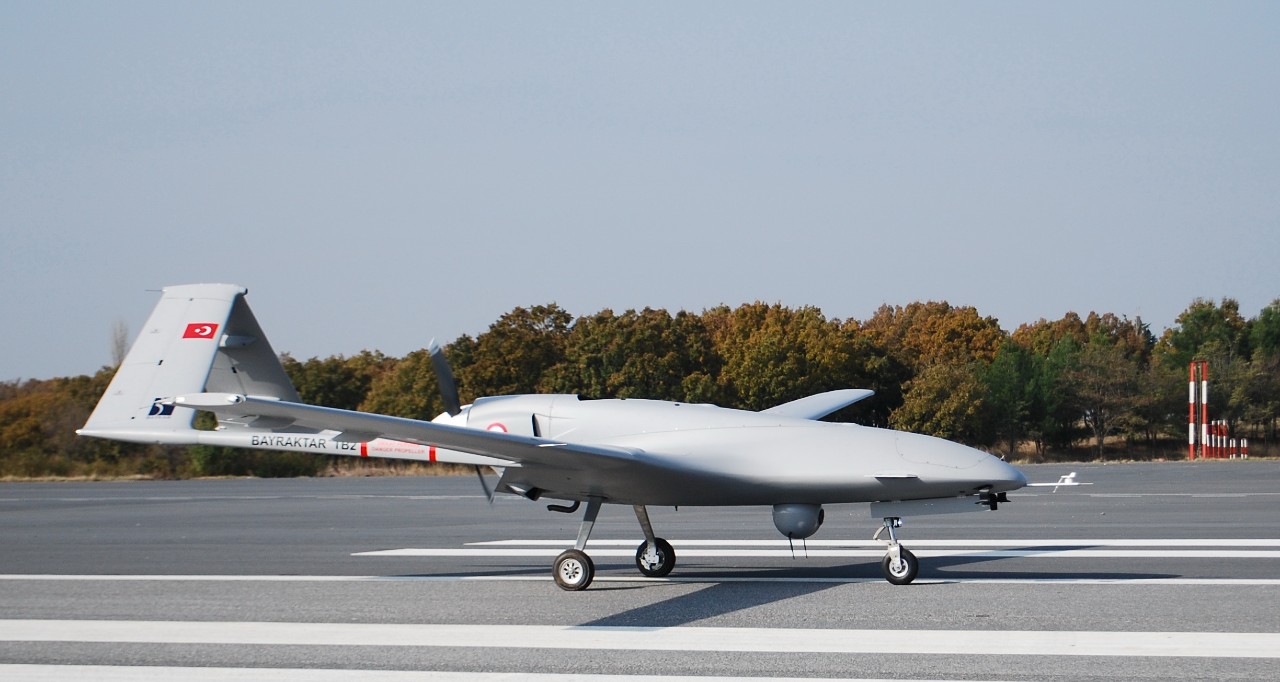 Pakistan integrates Bayraktar TB2 drones into its air defense network; Aims to promote "synergy" in anti-aircraft operations
The Pakistan Air Force is reportedly integrating its newly acquired drones, including the Turkish-made Bayraktar TB2 unmanned aircraft, into the country's air defense network.
According to Janes, the PAF's Southern Air Command is integrating these newly acquired unmanned aerial vehicles into its air defense network. On September 28, Pakistan demonstrated its Bayraktar TB2, a MALE (Medium Altitude Long Endurance) for the first time, during an Air Force exercise.
In March this year, it was initially reported that Pakistan had acquired the Turkish Bayraktar TB2 drone to conduct assault and ISR operations. The number of drones delivered to Islamabad has not been made public by either side.
At the end of May, satellite images revealed the presence of a Bayraktar TB2 at the PAF's Murid air base. The September 28 exercise was the first official documented use of Pakistani Bayraktar TB2s.
Imagery of Murid Air Force Base, #Pakistan shows a probable Baykar Bayraktar TB2 drone on site, the range ring allows to visualize the area on which the drone could operate pic.twitter.com/TgFPVhPWoc

— Damien Symon (@detresfa_) May 30, 2022
According to a statement released by the PAF on September 28, the purpose of an operational air defense exercise was to foster "synergy" in counter-air operations. The PAF released a video of the exercise, which Featured two TB2s and at least three Leonardo Airborne and Space Systems Falco UAVs.
Pakistan Air Force Media Wing @DGPR_PAF released details of the air defense exercise. PAF places particular emphasis on unmanned aerial platforms for different roles. The latest addition to the PAF fleet are Turkish-made TB-2 tactical attack drones. During the ex PAF deployed almost all of its 1/2 pic.twitter.com/8BlvtEL85v

– Global Conflict Watch (@_ConflictsWatch) September 28, 2022
PAF Chief of Staff Air Chief Marshal Zaheer Ahmed Baber Sidhu also reportedly visited an undisclosed operational air base to assess how newly acquired UAS were integrated into the PAF operational framework. .
Pakistan is also said to be acquiring the Akinci drone, "Raider", in Turkish. The Akinci is a high-altitude, long-endurance UAV built as a successor to the Turkish Army's main tactical UAV, the TB2 Bayraktar.
Haluk Bayraktar, CEO of Baykar Technology, recently said his company would not sell drones to Pakistan's fiercest adversary, India. He argued that supplying arms to both sides violates their business value which prohibits "war profiteering".
These advanced drones, which have proven their effectiveness in Ukraine against Russian forces, will give Pakistan a competitive edge in the region.
The Turkish TB2 drone
The Bayraktar TB2 is an unmanned combat aerial vehicle with medium altitude and long endurance that can be controlled remotely.
Bayraktar's stunning performance against one of the strongest armies in the world, Russia, captured the imagination of the world. As a result, the demand for this drone has increased significantly in the global market.
Earlier, Haluk Bayraktar revealed that his company has a three-year backlog and can manufacture around 20 Bayraktar TB2s per month. Also, the Turkish company has agreements to supply advanced Akinci drones to four countries, including Azerbaijan.
The unibody design of the Bayraktar TB2 has an inverted V structure. While the connecting segments are precision CNC machined aluminum components, the fuselage features carbon fiber, Kevlar and hybrid composite materials.
The engine is located midway between the tail booms and the bladder tanks contain the fuel. The drone is 6.5 meters long, has a wingspan of 12 meters and can carry 650 kilograms on takeoff.
The drone is equipped with a triple redundant avionics system. An onboard avionics suite includes devices such as a microprocessor, motor control, servo motor power control, motor signal processing, I/O, and GPS receivers.
Bayraktar's sensor turret features a laser designator, night vision system and an electro-optical camera. The drone's laser designator can be pointed at a target once operators have decided where to launch up to four Rocketsan MAM-C micromunitions.
Small, laser-guided hover bombs include high-explosive thermobaric blast fragmentation and armor-penetrating warheads. Although the MAM-Cs are small, weighing just 48 pounds each, operators can deploy them precisely where they want them, improving their efficiency.
The Bayraktar TB2 drone is controlled by a ground control station placed on a NATO-specified ACE-III mobile shelter unit. The module integrates consoles for payload operator, driver and image exploitation.
The ground control station is equipped with rack cabinets, NBC filtration system, power supply units, wireless systems, air conditioning unit and internal communication systems.
The powertrain features a 100hp internal combustion engine driving a two-bladed variable-pitch propeller. The tactical drone can reach over 150 kilometers and a maximum altitude of 27,030 feet.