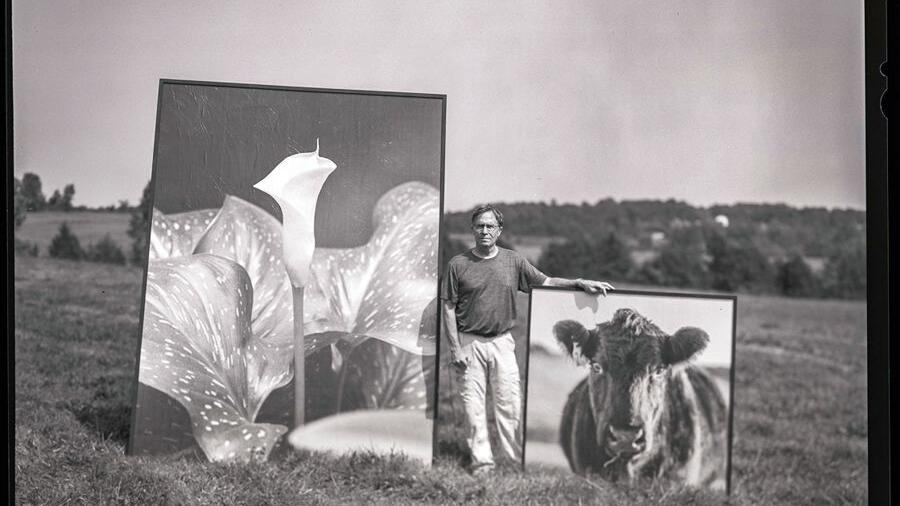 "Nothing Specific:" WFS Exhibition Features Local Photographer John Berry | Lifestyles
[ad_1]
The Woodberry Forest School announces the opening of a new exhibition, "Nothing in particular," an exhibition of photographs by John Berry, from November 3 to December 18, in the Baker Gallery of the Walker Fine Arts Center. An opening is scheduled for Sunday November 14 from 3 p.m. to 5 p.m. (mask required).
This new exhibit at the Baker Gallery features large-scale photographs by Madison County artist John Berry. He's been a photographer for over 40 years, getting his first camera in college and working for his directory, then doing weddings and family portraits after graduation. For many years he covered sports for Madison County High School and Woodberry Forest School. He started photographing high school students in 2007 and has since taken hundreds of high school portraits.
The inspiration for this show comes from a lot of things, but "nothing in particular". The show was originally scheduled for November-December 2020, but due to COVID-19 protocols restricting access to the campus, it has been postponed.
"I think large print like this needs to be experienced in person," Berry says. "The delay gave me a lot of time to think. A lot of ideas came and went, and I finally decided to only make prints of things that make me happy: nature and the mountains, and of course the cows that I have photographed for years, and that I see regularly. . I started filming in 1978 and went digital in 2002 when digital cameras became affordable. My recent interests have reverted to analog. I fell in love with photography while shooting black and white movies in college, and recently discovered that I missed the art of analog photography.
[ad_2]