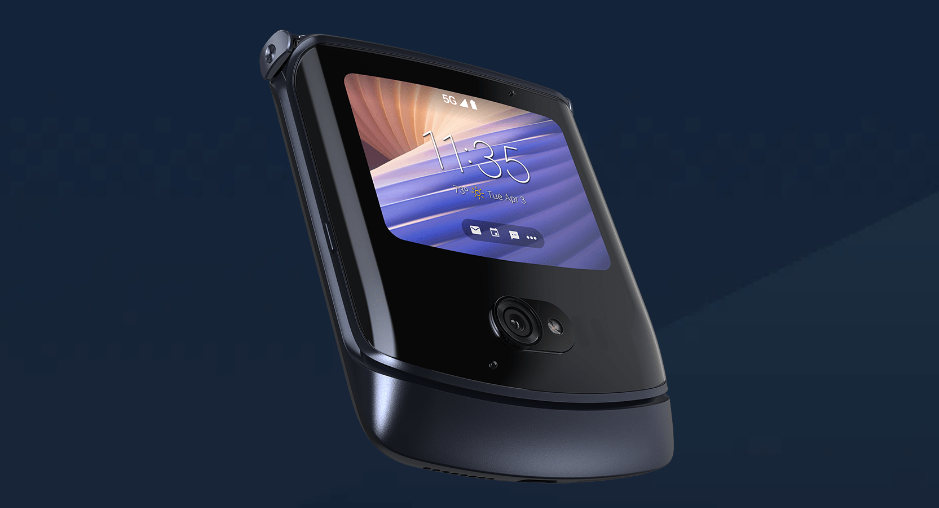 New next-gen Moto Razr leak shows exterior display and side-mounted fingerprint sensor
Motorola's first foldable in two years is shaping up to be the best yet
It's been a few years since Motorola released the 5G variant of its foldable Moto Razr. Since then, folding phones have gone from intriguing ideas not quite ready for daily drivers to fancy products sold in the millions, especially if you're Samsung. The 3rd-gen Razr finally seems to be making waves, and with the latest leak, we have our best look at the phone that could dethrone the upcoming Galaxy Z Flip4.
Prominent leaker Evan Blass tweeted a GIF showing Motorola's next phone, currently named Maven. The short clip gives us a look at some key features of the device, including its relocated side fingerprint sensor integrated into the power button. It seems very fast, going from an always-on display to the home screen in a fraction of a second. It looks like Motorola is using some kind of software skin this time around, with themed icons and, surprisingly, dedicated navigation buttons instead of gestures.
We get another look at the redesigned front cover when the device is closed, with its second 13MP ultra-wide exterior camera. As with the last two models, Maven has a small second screen showing time, date, status bar and notifications. Unfortunately, the clip ends before seeing if this screen has additional functionality.
According to recent rumors, the Razr might be able to compete with Samsung. Unlike the first two models, Motorola is said to be using a flagship processor – the Snapdragon 8+ Gen 1 – rather than the midrange chipsets used in 2020. That won't be enough to win the foldable wars on its own, as the build quality and durability matter just as much these days as speed and raw spec. But if Motorola can offer a rugged and powerful phone at a relatively affordable price, that might be enough to win over consumers.
How to change your name in Gmail
Read more