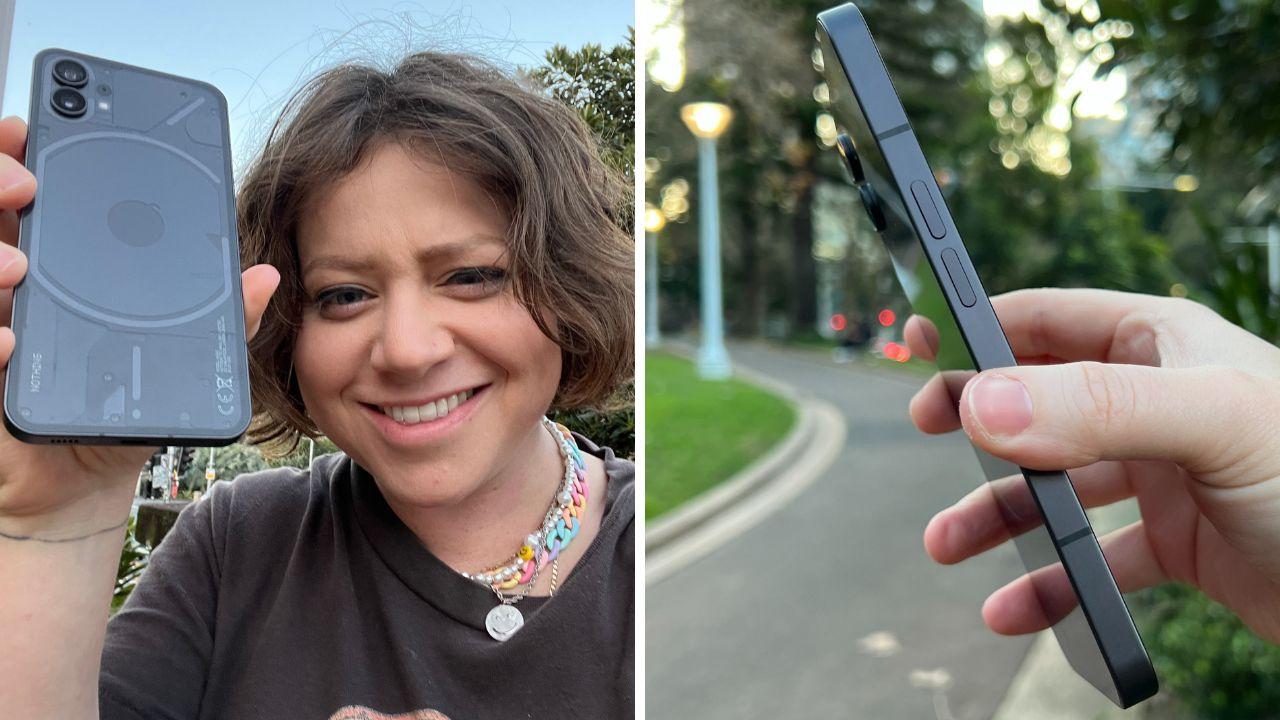 Elly Awesome Nothing Phone (1) review: Display, features, camera, price
There is a new brand of cell phones in the market called Nothing. And it's okay if you haven't heard of it, because I'm about to tell you everything you need to know.
Nothing has just launched its first Android smartphone called the Nothing Phone (1). It started gaining a reputation as a "phone to watch" thanks to Nothing's CEO Carl Pei, who was the co-founder of OnePlus (an Android mobile phone company), which was very popular overseas.
Additionally, the phone is attracting a lot of attention, good and bad, for its quirky LEDs on the rear panel and its similarities to the iPhone design.
But is the Nothing Phone (1) worth all the hype?
Display and Features
The body of the phone, at a glance, really looks like an iPhone. And I feel like nothing was probably done on purpose to stir up the internet – and it worked. Whether you want to call it an iPhone copycat or not, the phone runs Android 12 and Nothing OS, so you won't get an iPhone-like experience at all.
The back of the phone also houses something I've never seen on a phone before – an intricate array of LEDs. Nothing calls it "The Glyph" and the LEDs light up when you receive text messages, phone calls or other notifications.
Not only is it fun to show off to your friends, but it can be incredibly convenient to have visual notifications. The Glyph can even be used as a continuous light when recording video (from the rear cameras).
Up front, the 6.55-inch OLED display looks fantastic with rich colors and HDR 10+ video support. The refresh rate is usually 60Hz but is adaptive sometimes reaching up to 120Hz. Thanks to its Snapdragon 778G+ processor, the phone is really fast and can even support power-hungry games such as PUBG Where Call of Duty Mobile.
Camera quality
The cameras sound pretty good on paper. A 16-megapixel selfie camera and two 50-megapixel cameras on the back – a wide lens and an ultra-wide lens. However, they did not kick me out of the water.
The front camera produced fairly standard results for a mid-range Android phone and it also seemed to give me a slightly different skin tone.
In video mode (shooting at 1080p at 30fps) the stabilization was "good", but when producing the stabilization it gave the footage that "false stabilization" effect that looks a little wonky.
On the other hand, the rear cameras performed well enough even in low light conditions and I loved some of the photos they produced, including those taken in Portrait mode.
But in video mode (4K at 30fps or 1080p at 30/60fps) the results were mixed. All cameras (front and rear) occasionally overexposed footage – particularly blowing out the sky or struggling with uneven lighting when shooting at night. But if you've only used phones under $700, you might feel like you got some pretty impressive results.
As a content creator, I couldn't use it full time, but for the average person, it would definitely do the trick. However, if the camera is extremely important to you, note that phones such as the Google Pixel 6A produce slightly better results for around the same price.
Battery life
The 4500 mAh battery did quite well in keeping the phone going throughout the day until bed at night. It didn't blow me out of the water, but for regular use it can definitely keep up. Additionally, the Nothing Phone (1) supports 15W Qi (wireless) charging, which isn't common on phones at this price point and is a nice bonus. Alternatively, you can charge the phone using the included USB-C cable which can charge it quite quickly when used with a 33W charger. Gotta love the fast charging support.
Should I buy it?
As far as a mid-range phone goes, it's not the best on the market, but it's certainly the most unique. I loved the rear LEDs, although some might call it a gimmick. And it's nice to have a phone that stands out in a crowd.
It's a great Android phone for the price, but not the best in the mid-range smartphone market. So if a unique design appeals to you and you love Android phones, I would recommend the Nothing Phone to experience something different for a change.
The Nothing Phone (1) is available in black and white and starts at a reasonable price of $749 for 8GB of Ram and 128GB of internal storage, $799 for 8GB of Ram and 256GB of internal storage or $899 for 12 GB of Ram and 256 GB of internal storage.
Elly Awesome is an Australian tech and lifestyle vlogger | @elyawesometech | Youtube
Read related topics:
Apple