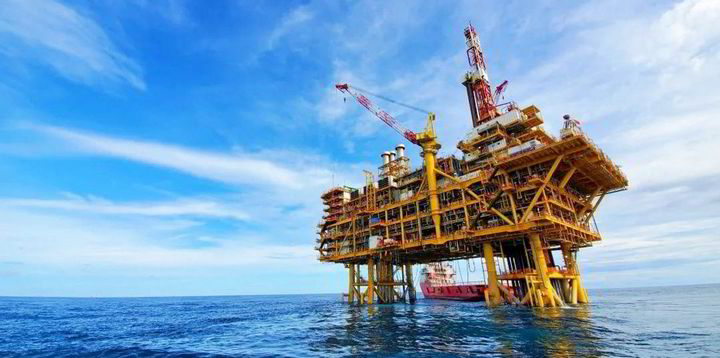 CNOOC commits to increase spending in favor of digitization
The China National Offshore Oil Corporation (CNOOC) is preparing to digitize its offshore exploration and development activities with the aim of reducing its offshore operating costs.
The Chinese operator has forecast 2.4 billion yuan ($ 375 million) to spend over the next five years, according to Chen Su, vice president of CNOOC Technology & Information, the department leading the digital transformation of the company.
The program follows on from previous CNOOC efforts to establish remote or integrated operations centers in disciplines such as drilling, platform maintenance and reservoir modeling.
The operator has established eight data centers around the world that are connected to its physical servers, virtual machines and storage facilities, Wang Tongliang, senior engineer and CNOOC advisor, said at a recent offshore conference held in China.
The company also pointed out the digital transformation at a recent investor briefing, saying it "helps improve our core businesses as new innovative business and operating models are more competitive."
CNOOC has also strived to modernize data communication through the use of microwave, fiber optics and Raman scattering technologies in offshore fields, with increased use of satellites.
The article continues under the ad
According to Wang, the company's fields in Bohai Bay in northern China are 100% covered by microwave technology.
The company plans to further improve the efficiency of management, exploration, production and sales through three separate cloud computing systems.
Shared information technology infrastructure and services will create a flexible, cost-effective and on-demand information technology environment, Wang said.
As CNOOC makes its way to the cloud, it has built resources such as Infrastructure as a Service (IaaS) and Platform as a Service (PaaS) and increased its compute capacity by 55%, according to Wang.
Last year, CNOOC modified two platforms in the South China Sea as remote-controlled installations.
Work on the Ledong 15-1 production platform in the Qingdongnan basin and the Panyu 10-2 platform in the Pearl River Mouth basin increased the number of the company's unmanned offshore platforms to 29. -11.3% of its platform fleet.
Two other South China Sea platforms – Enping 10-2 and Enping 20-5 – are being modified for remote operations, with the Enping oil complex now able to be operated remotely during typhoons, a Wang said.
The application of sophisticated digital technologies allows CNOOC and other operators and contractors to access real-time drilling and mining data from anywhere, providing 24-hour visibility of assets.
Wang said digital technology is helping standardize and simplify operations as exploration and development in the South China Sea moves into deeper and more distant waters.
CNOOC has been operating China's first digital offshore field in the western part of the South China Sea since April this year. The Dongfang Gas Field Complex includes 10 production platforms connected by submarine pipelines to an onshore gas plant in Dongfang City, Hainan Province.
The complex has produced a total of 5.7 billion cubic meters of gas over the past two decades.
The complex's new digitized production scheme includes an unmanned offshore wellhead platform, an unmanned central processing platform and an onshore production control center.
CNOOC Hainan deputy director Tang Guangrong said the digital facilities allow the field complex to be remotely controlled for "one-key" gas distribution – increasing efficiency, the company says – while improving safety. even in "severe and extreme weather conditions." conditions ".
It can also reduce the time it takes to resume production after shutdown to 20 minutes, compared to the two hours it took before the introduction of automated facilities, CNOOC said. Robots and real-time monitoring equipment have also been applied to give maintenance and inspection work greater precision and precision than traditional manual inspections.
The production control center also performs real-time monitoring, early warning of possible accidents, remote control and integrated operations throughout the oil and gas field development and production process. , Tang said.
Dongfang General Manager of Operations Cui Rong said, "The production operations center is the brain of the entire intelligent gas field cluster.
"In terms of safety, it can monitor high-risk on-site operations, track improvement of hidden hazards, monitor various mechanical equipment, and implement fault diagnosis.
"In terms of production, he can analyze and process production data, coordinate [the] production of several gas fields. "
CNOOC's digital transformation began in 2019 when then-president Yang Hua realized that the company needed to adapt its operating environment to the changes brought about by advances in digital technology.
CNOOC's future application of digital technology will also aim to improve reservoir information, increase oil recovery and unlock reserves, as well as improve safety and profitability of job sites through platforms. unmanned, Yang said in an open letter to employees.
He pointed to heavy oil fields in Bohai Bay, tight gas fields in eastern China and the South China Sea as areas that could be unlocked using this technology.
CNOOC said it is also increasing its digital training for its employees and employing more people skilled in digital technologies.
Smart move in Bohai Bay
In mid-October, CNOOC commissioned its latest "smart" oil field – Qinhuangdao 32-6 – in shallow-water Bohai Bay off northern China.
In the field, CNOOC has installed more than 400 digital cameras and 26,000 automatic data collection points, which oversee operations, monitor equipment and collate production data to enable collaborative production from various gas fields.
Technologies such as cloud computing, internet, big data, artificial intelligence, 5G wireless connection and Beidou satellite navigation system have been installed with the aim of improving the production efficiency of the field by 30% , reduce maintenance costs by 5-10% and reduce costs. according to the general manager of the project, Yang Lin.
Sensors in the field are capable of collecting up to 100,000 messages per second, with an estimated data collection of around 6 terabytes each year.
The adoption of digital technologies in several offshore operations has offered a better forecasting system to help prevent potential accidents, while further optimizing operations, the company said.
CNOOC said it owns the full ownership rights to the domain's scanning applications, with more than 1.3 million lines of code and more than 100 algorithm modules.
Located in the north-central area of ​​Bohai Bay at an average water depth of about 20 meters, Qinhuangdao 32-6 includes four production platforms with 99 wells.
The mature asset, which started production 20 years ago, peaked in 2015 at 36,000 barrels per day.
The oil field has produced more than 250 million barrels of crude since it began operating in 2001.